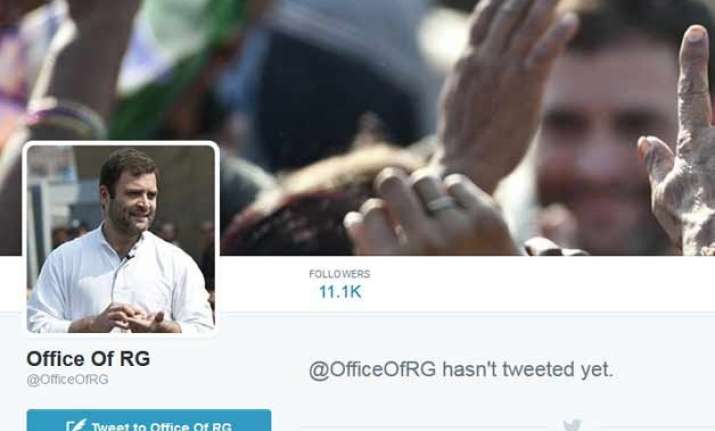 New Delhi: The Congress Vice-President Rahul Gandhi on Wednesday joined the social media platform Twitter. His Twitter handle is by the name @OfficeofRG.
Currently, the account does not have any bio on it, though; around 10.1 K followers have already joined it.
As per media reports, he joined the social media platform at around 8:30 PM on Wednesday. 
The account currently carries the picture of the 44-year-old political leader. Amongst several other followers, it also has National Students Union of India (NSUI), the student's wing of the Congress Party.
A senior party leader aware of the development confirmed that the account is authentic and was of Gandhi's office. "It is yet to be verified because it was launched only today (on Wednesday)", the party leader said.
Currently, the Gandhi scion is doing rounds in several states of the country, gaining momentum against the Land Acquisition Bill proposed by the Narendra Modi government.