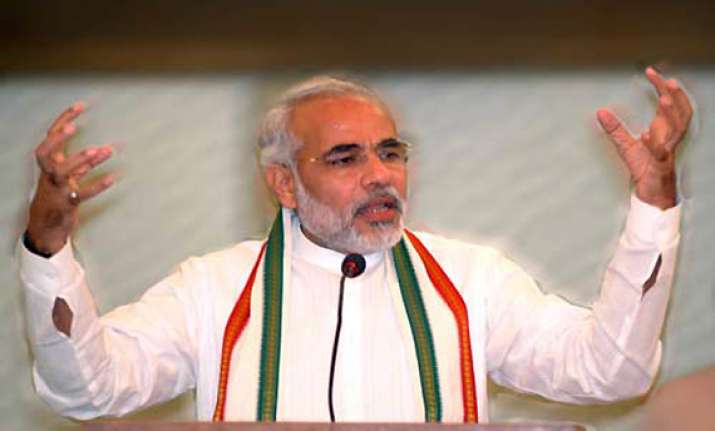 Ahmedabad, Feb 10: Gujarat chief minister Narendra Modi today criticised the Congress saying its almost 50 years of rule from Parliament to panchayats, has been "anti-farmer and anti-poor".

"The Congress single-handedly ruled the country for almost last 50 years from Parliament to panchayat. But instead of solving the real problems of the people, they only took a stop-gap approach of governance. Their approach so far was anti-poor, anti-farmer," Modi said after his day-long fast under the 'Sadbhavna Mission' in Palitana pilgrimage town of Bhavnagar district.

"Congress leaders are accustomed to throwing crumbs at the voters and making tall promises before elections and then allow peoples' problem to multiply. They just believed in catering to the vote-bank," Modi said.

"On the other hand, Gujarat government tried to root out one problem after another, following the policy of appeasement of none, development for all," Modi said.

Modi said, Gujarat has topped in the country in implementing the Centre's 20-point programme for the last 10 years and none of the top five states in the implementation of the pro-poor programme are Congress-ruled.

This is Modi's penultimate day-long fast for the statewide Sadbhavna mission. He will hold his final fast in the temple town of Ambaji on February 12.