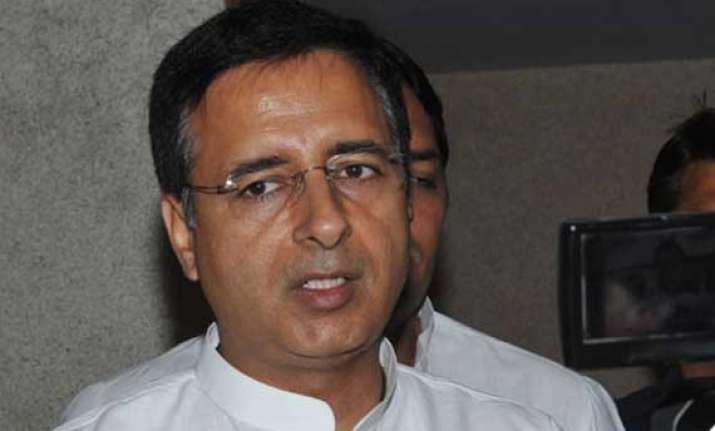 New Delhi: Congress today hit out at the Narendra Modi government accusing it of "sitting idle" as the spectre of drought looms large over several parts of the country.
Quoting the figures of deficit in rainfall and poor crop cultivation percentage in cereals and pulses across the country, party spokesperson Randeep Surjewala made five demands from the government.
The demands include waiver of small and medium farm loans,  drought relief fund for drought affected states, a blueprint by Government in public domain regarding its drought strategy and subsidised seeds and fertilisers to farmers.
He rued that Government was yet to come out with a plan of action to tackle the situation even as 50 to 60 per cent drought was expected in the country this year.
"It's a matter of sorrow that so far neither the Prime Minister nor the Agriculture Minister has held any dialogue with states on the issue of drought. They have not prepared any Cabinet note.
"There is no road map from the Modi government till date to make available power. Subsidy to farmers on diesel and fertilisers is also not on the government's agenda nor any relaxation to farmers in loan interest has been given," he said.
Surjewala also chose the occasion to project a gap between the promises of Modi and his action saying the BJP leader had talked of setting up a National Common Market of food grains, "Modi government has completely forgotten it. Unfortunately neither the Prime Minister nor the Agriculture Minister remember those election promises."