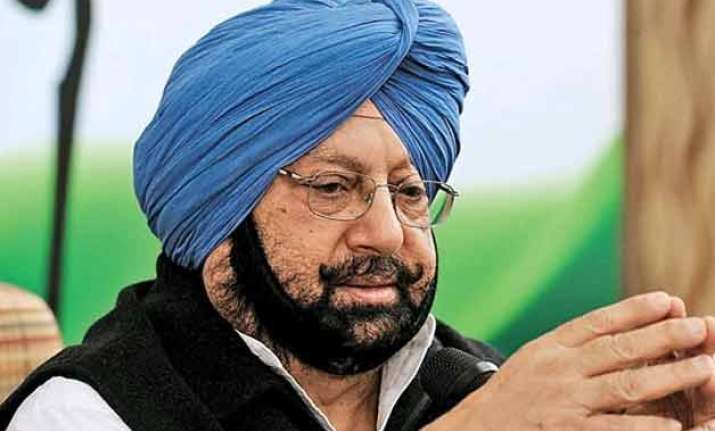 New Delhi: Congress today downplayed as a "minor" issue the factional fued in its Punjab unit even as former Chief Minister Amarinder Singh yesterday threw a challenge to PCC chief Pratap Singh Bajwa's leadership.  "I have heard Bajwa's statement. He seems to support an anti-drug rally being organized by the party," party spokesperson Randip Surjewala told reporters here.  
Singh had yesterday rallied his supporters, including most of MLAs, and announced the start of the party's campaign to take on ruling Akali-BJP with a January 22 rally at the luncheon meet in which his bete noire Bajwa was absent.  Bajwa later said that he welcomes the "belated initiative" by Singh aimed at taking on SAD-BJP alliance with a rally on January 22 at Amritsar but clarified that the event would be held under the party's umbrella.
When pointed about the conflict between the two leaders, Surjewala said "minor issues of thought processes and leadership will be ironed out."
When told that Bajwa did not attend the luncheon meet, the party spokesperson, a former minister in Haryana, said even he could not attend a lunch organized by the former Chief Minister of the state Bhupinder Singh Hooda.  "Does it mean I have differences with him? Everybody can hold a private lunch. It is wrong to make a political inference out of it," he said.
The show of strength in Punjab had came days after Amarinder met Congress President Sonia Gandhi in Delhi and was understood to have sought removal of Bajwa as PCC chief.  Bajwa yesterday said that he would also meet the Congress President and party Vice-President Rahul Gandhi to explain the "ground realities" in the state but refused to comment on the meeting hosted by Amarinder.