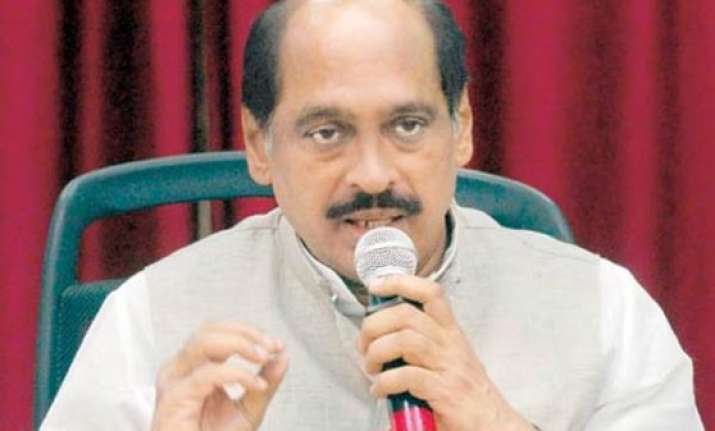 Mumbai: Asserting that it was not to blame for the snapping of a 15-year-old alliance with the Nationalist Congress Party (NCP), the Congress party's state unit president Manikrao Thakre said on Saturday that the party's cadre were happy with the break-up as they now get to contest all the 288 assembly seats in Maharashtra.
"There is no truth in the NCP charge that we are responsible for the break-up. We had submitted the list of 29 constituencies from our quota, from which NCP had to choose six. But they rejected our offer," Thakre said during a media interaction.
The Maharashtra Pradesh Congress Committee (MPCC) chief said, "We are very happy that the alliance collapsed as the party got the chance to field candidates for all the 288 seats."
Thakre said that the BJP and Shiv Sena were the main rivals for Congress in the upcoming polls.
"But we are treating NCP also as our rival and we will not need NCP's support to form the next government because Congress will get a majority," he said.
Thakre said that the results of recent by-elections in Uttar Pradesh, Uttarakhand, Madhya Pradesh and Gujarat clearly indicate that the sweeping the Lok Sabha mandate to the BJP will not be repeated for assembly poll contests.
"Prime Minister Narendra Modi failed to fulfil the assurances he had given to voters during the Lok Sabha campaign and people are disappointed with the NDA government. Frustrated voters will not vote for BJP in the assembly polls," he claimed.
Replying to a query as to who will be the chief minister if the Congress voted to power, Thakre said that the party's elected MLAs would decide on their leader.
He added that the elections are being fought under the leadership of Prithviraj Chavan and he is the face of Congress for the assembly polls.
"Our rivals have no honest face with a clean image like Chavan's," he said.
Thakre also lashed out at the BJP for trying to impose the RSS agenda and was critical of the live telecast of RSS chief Mohan Bhagwat's speech on Dusshera.