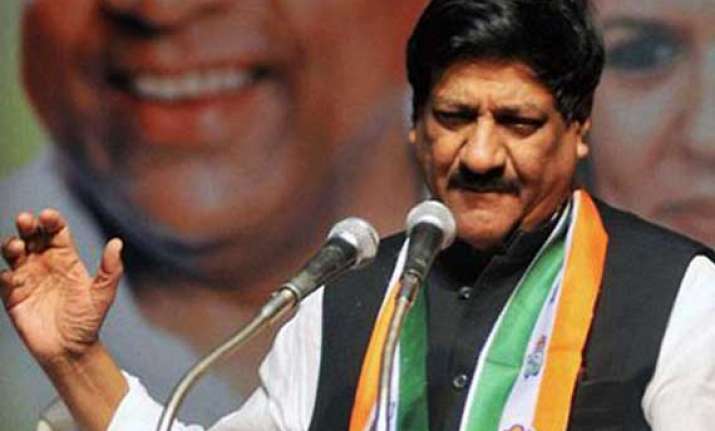 Mumbai: Leaders of Congress and NCP, the ruling coalition partners in Maharashtra, met for the first time after the humiliating Lok Sabha defeat here this evening, to discuss the upcoming Maharashtra Assembly polls.  
Chief Minister Prithviraj Chavan, state Congress president Manikrao Thakare and AICC general secretary Mohan Prakash, Deputy Chief Minister Ajit Pawar, state NCP president Sunil Tatkare and senior NCP leader Praful Patel were present at the meeting which continued till late night.  
Congress sources said seat-sharing formula for the polls was not on the agenda of this meeting.  
Earlier in the day, Chavan held talks with party ministers and decided that the Congress will be firm on continuing the same seat-sharing as 2009 (174 seats for Congress and 114 for NCP, out of the total 288 seats).