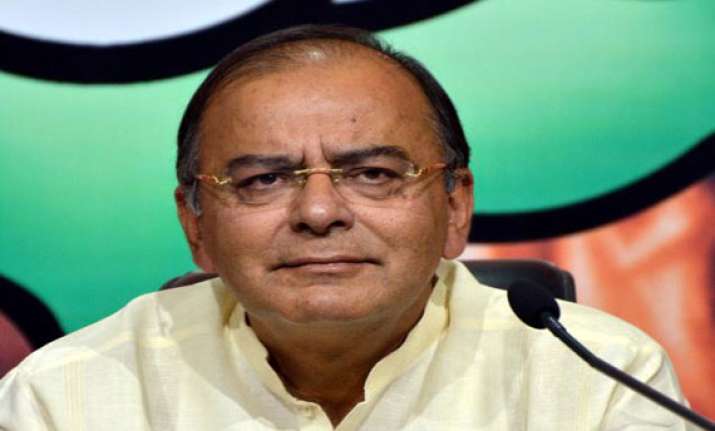 New Delhi: Hitting back at Rahul Gandhi for accusing BJP of blocking passage of anti-graft bills in Parliament, BJP today asked the Congress Vice President to "look inwards and find out the honest answer" and blamed his party MPs for creating ruckus in the House.
Senior BJP leader Arun Jaitley also said his party was ready to support most of the anti-corruption legislations once government restored order in the House.
"Instead of patting himself on the back for this rather belated realisation and taking undue credit for introducing these legislations towards the fag end of (Lok Sabha) tenure, Rahul needs to look inwards and find out the honest answer to the question why these legislations are held up.
"...It is the Congress members who repeatedly disturb the House," Jaitley wrote in his latest blog.
The BJP leader's comments came a day after Gandhi alleged in Karnataka that BJP was stopping the passage of six anti-graft legislations and not allowing Parliament to function.
"Not a single BJP member has disturbed the proceedings of either of the two Houses of Parliament. No BJP member has gone into the Well of the House...A large number of members of the Congress disturb the Houses every day," the Leader of the Opposition in Rajya Sabha said.
Taking a dig at the Congress leader, Jaitley said, "I don't think Rahul Gandhi has had time to either come to the House or acquaint himself with the disturbance being created by his own party members.