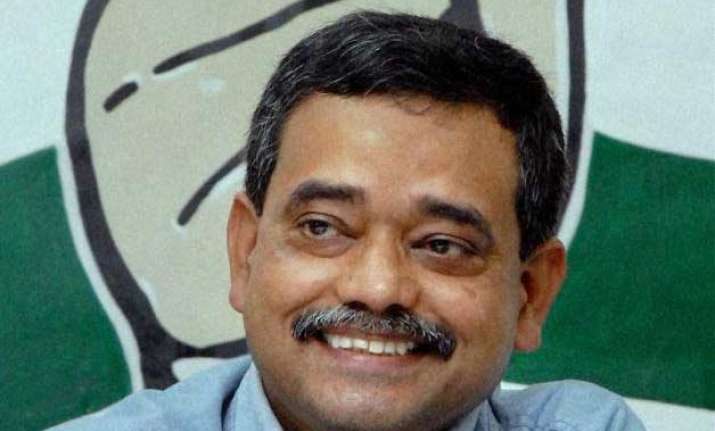 Baharampore (WB): Congress MP Abhijit Mukherjee, son of President Pranab Mukherjee, today fainted in a party rally at Jangipur in Murshidabad district.
The 55-year-old Lok Sabha member from Jangipur, was immediately rushed to the Jangipur Sub-Divisional Hospital where he regained consciousness, a hospital spokesman said.
Mukherjee, who started his political career in 2011 after resigning from SAIL as General Manager, was suffering from low blood pressure and hyper-acidity and is currently kept under observation, he said.