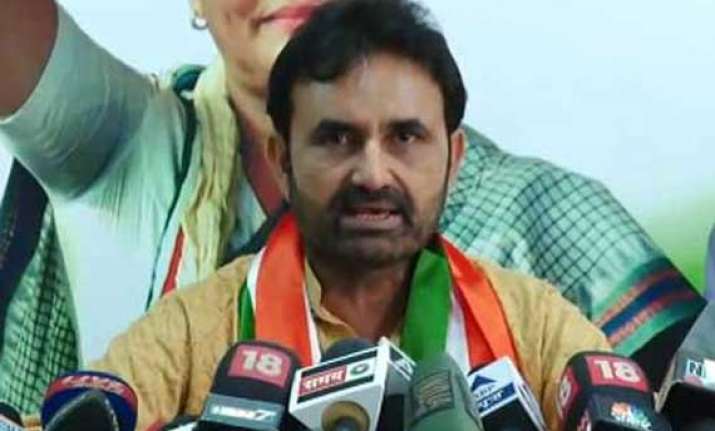 New Delhi: Using an official audit report on Gujarat, the Congress party lashed out at the Bharatiya Janata Party Monday and said the adverse remarks on favours to industrialists suggested how its recent mega election campaign was funded.
The remarks came after some reports by the Comptroller and Auditor General of India (CAG) were tabled in the state assembly last Friday, which it alleged that there was severe mismanagement of state's finances.
The findings pertained to the time when Prime Minister Narendra Modi was the state's chief minister.
"The CAG has found irregularities to the tune of Rs.29,000 crore in Gujarat. It has also found many big industrialists were favoured by the government when Modi was chief minister of the state," Congress spokesperson Shaktisinh Gohil alleged.
"In the Lok Sabha elections most of the BJP leaders campaigned using aircraft. There was a 3D campaign. We used to ask from 'where is all this money coming from'. The CAG report has given the answer," he said.
He said that since the BJP had in the past demanded probes under the Supreme Court's supervision when the official auditor charged the United Progressive Alliance (UPA) government of any wrongdoing, it should apply the same to itself.
"The BJP would say if CAG has accused the UPA of malpractice, it should be taken as the truth. The same holds true for them now. They should take the CAG report as the truth and order a probe," Gohil maintained.
He said there was a connection between big industrialists allegedly been given favours by the Gujarat government and the BJP finding so much money for campaign as seen during the April-May general election.
But the Gujarat government has already dismissed these allegations and charges made by opposition parties. The state government said the audit reports needed to be examined by the Public Accounts Committee first before necessitating any action.