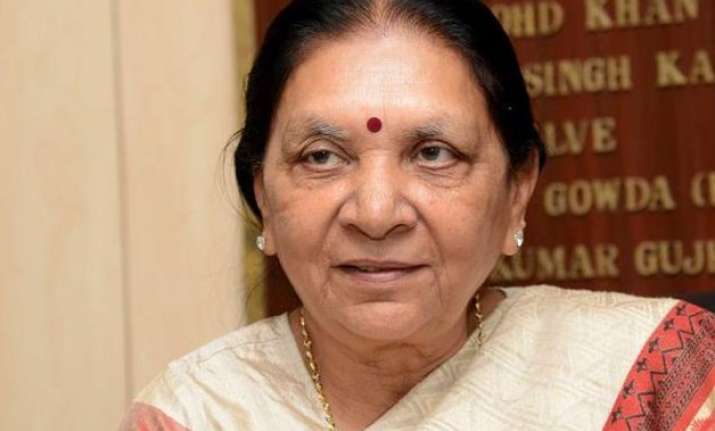 New Delhi: The Congress has demanded resignation of Gujarat Chief Minister Anandiben Patel for allegedly favouring her daughter, Anar Patel, with land near the Gir lion sanctuary at cheap rates in the state.
Senior Congress leader Anand Sharma said that Patel had, during her tenure as the Revenue Minister in the state government headed by Narendra Modi, allotted land near the Gir lion sanctuary at a throwaway price to business associates of her daughter.
Demanding a Supreme Court-monitored SIT probe and resignation of the Gujarat CM, Sharma asked Prime Minister Narendra Modi to 'come clean' on the issue and sought to know from him whether he was aware of 'clear conflict of interest' of the then Revenue Minister while allocating government land.
"Was this allocation based on a Cabinet decision and endorsed by (then) Chief Minister (Modi) and whether conflict of interest, if any, was disclosed?" he said on Friday.
"We demand that a SIT monitored by the Supreme Court be established for a time-bound probe in the entire matter. For a fair probe, the Gujarat CM must resign," he added.
He also said the issue would definitely be raised in the Budget Session of Parliament as it pertained directly to the Prime Minister 'who has claimed that he has zero tolerance towards corruption'.
Quoting information available in public domain, he claimed that in 2010, Gujarat government allotted 250 acres of land next to Gir Lion Sanctuary to Wildwoods Resorts and Realties Pvt Ltd for setting up a resort which was allotted at a price of Rs 15 per square metre or Rs 60,000 per acre.
"Total price of the land, thus, came to only Rs 1.5 crore whereas the estimated market price of this land was to the tune of Rs 50 lakh per acre -- a total of Rs 125 crore for 250 acres. The company then purchased adjoining agricultural land measuring 172 acres taking the total of land owned by it to 422 acres," he said.
As non-farmers are not permitted to purchase agricultural land, the company was granted permission to purchase private agricultural land. In March, 2011, the state government permitted conversion of agricultural land to non-agricultural as purchased by the company.
He said one of the partners of the company transferred Wildwoods to another company. He alleged that two promoters of the two companies are said to be business partners of Anar Patel.
With PTI Inputs