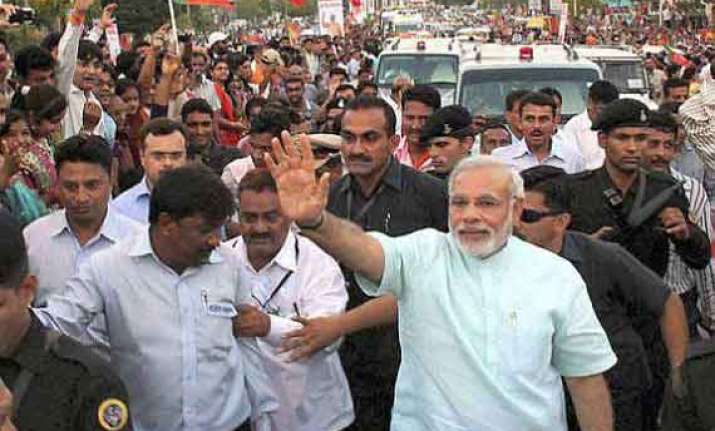 New Delhi: Congress demanded registration of FIR against Narendra Modi dubbing as a "flagrant violation" of the model code telecast of his roadshow and his filing of nomination in Varanasi in 117 constituencies going to polls today.
"We do not want just issuing of notice. We want action.  
FIR should be registered against all BJP leaders involved including the candidate from Varanasi," party spokesman and Union Minister Anand Sharma told reporters here.  
Insisting that the telecast of Modi's roadshow and his filing of nomination has "gravely violated" the model code, Sharma alleged that this was done as part of a "well-planned" scheme of BJP to influence the voters in the constituencies going to the polls today.
He said the law was very clear that there cannot be canvassing on the polling day.