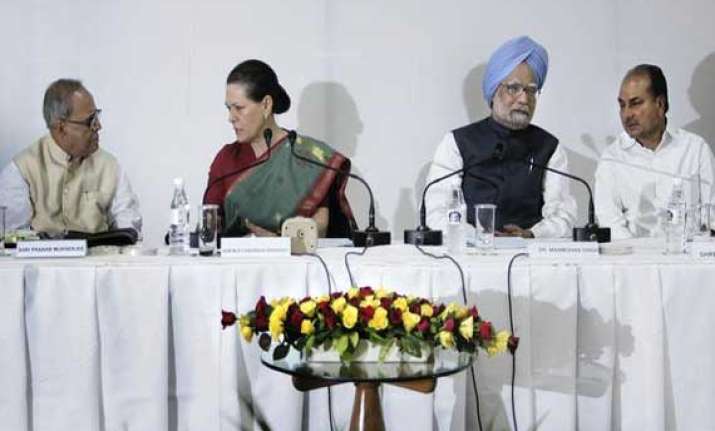 New Delhi: Unfazed by exit polls projecting a dismal performance by it, Congress is still seeing a chance for it to keep out NDA and form the next government with the help of secular parties.
"We expect NDA to get below 200 (seats) and such a situation will give Congress and like-minded parties a chance to form a coalition (government)," a senior Congress leader said on condition of anonymity.
But the leader refused to hazard a guess as to what the tally would be for Congress and its UPA alliance. The general expectation within the party is that it would get between 120 to 140 seats as against the 206 it bagged in the last elections.
The party is divided over the issue of forming the next government or propping up a third front coalition with a section opposing any such move, the contention being that such a course of action would weaken Congress.