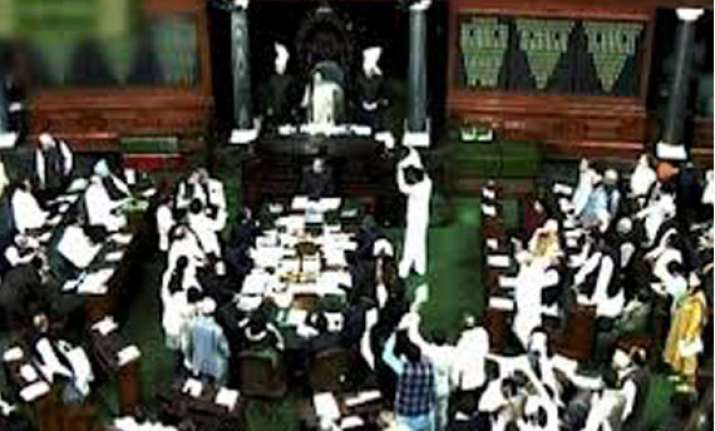 New Delhi, Dec 4: With Gujarat in the midst of polls, Chief Minister Narendra Modi was today brought into a controversy by agitated Congress members in Parliament who created uproar over a news report alleging irregularities in a gas deal by the state government.
The Lok Sabha and the Rajya Sabha saw Congress members waving copies of an article in a news magazine with the headline: "Sweet deals are made of gas" and raising slogans against Modi from the aisle, with some even threatening to troop into the Well.
The article spoke of a "dubious" company registered in Barbados enjoying a windfall of Rs 20,000 crore at the cost of Gujarat tax-payers in the wake of an agreement inked under Modi's watch.
The Lok Sabha was adjourned till 1230 hours and the Rajya Sabha till 1400 hours.
BJP members were on their feet protesting against the Congress action but were dissuaded by their leaders including L K Advani who asked them not to raise counter-slogans and maintain restraint.
The Congress had yesterday demanded an answer from Modi over a report alleging that his government gave a foreign company stake in a gas exploration project virtually for nothing.
It said the Barbados-based company did not pay a single penny for the 10 per cent stake given to it by the Gujarat government.
Noting that the story in the news magazine raised certain questions, which Gujarat government and especially the chief minister must answer, the Congress had asked, "Who is the beneficiary?"