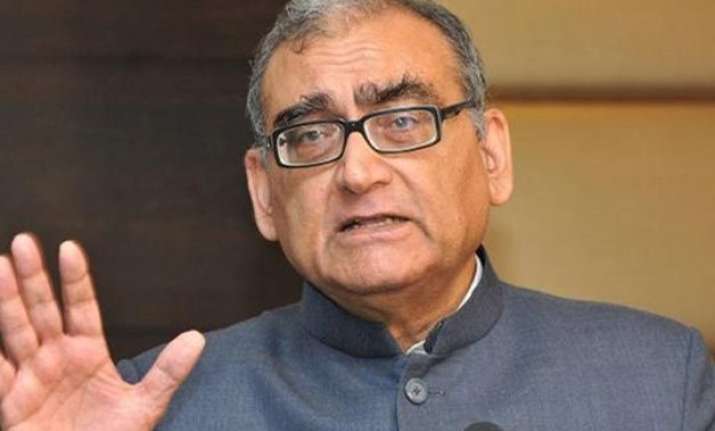 New Delhi: Former chairman of Press Council of India and retired Supreme Court judge Markandey Katju has hit out at Congress president Sonia Gandhi and her son Rahul Gandhi, by saying that the party cannot revive so long as both of them remain its leaders.
Writing in his blog Satyam Bruyat, retired Justice Katju writes: "Congress Party is fighting for survival in Delhi. Dalits, minorities, etc have gravitated to AAP. So Congress vote bank has become zero.
"I met 3 senior Congress leaders at a wedding lunch recently. The 3 were all cabinet ministers in the UPA government, and are now back in legal practice, earning a lot of money (one of them admitted to me that he is charging Rs 30 lacs per day for appearing in Court).
"I told them that Congress will never revive as long as Sonia and Rahul Gandhi remain its leaders. Sonia and Rahul are totally discredited. Scam after scam was taking place during UPA rule, not of crores of rupees, but of lacs of crores. What were they doing? They were at the helm of affairs at that time. Surely they would be knowing where all this loot has gone.
"They smiled but said nothing!"
Though the retired SC judge did not name the leaders, speculations are rife that the three could be former ministers Kapil Sibal, P. Chidambaram and Salman Khursheed, all lawyers in their own right.