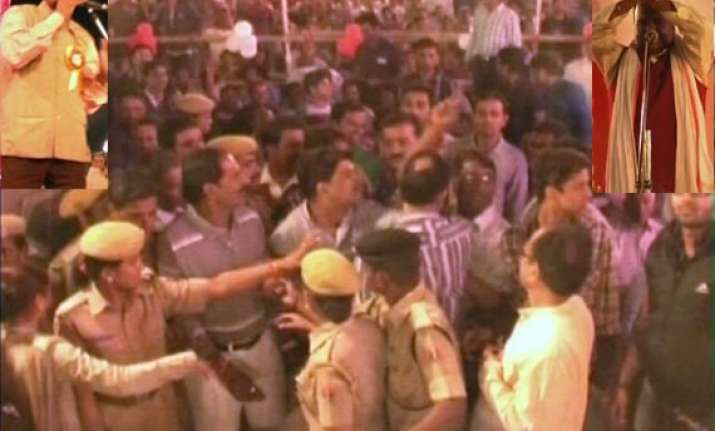 Udaipur(Rajasthan): Congress and BJP councillors at a "kavi sammelan" (poets' meet) here on Sunday evening scuffled with each other after a poet Abdul Ghaffair began reciting his poem eulogizing Narendra Modi.
The kavi sammelan was organised as part of Depawali Dussehra Mela by Udaipur Municipal Corporation.
As various poets recited poems making satire of the country's current crisis, poet Abdul Ghaffar rose. The audience demanded that he recite poems on Narendra Modi.