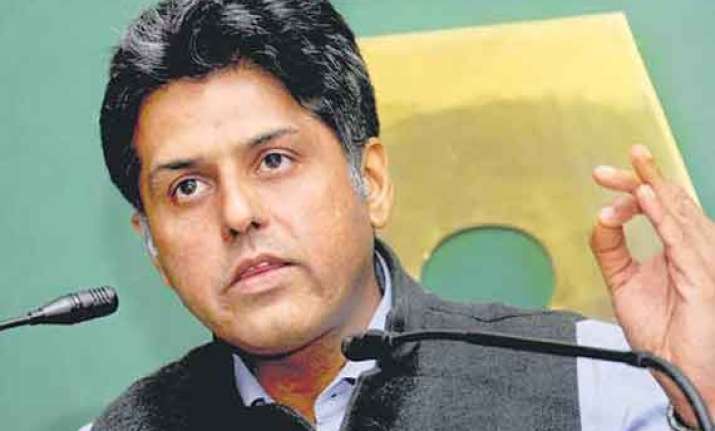 Varanasi: A day after Narendra Modi's mega road show here, Congress today made a fervent appeal to people of the holy city to support it in the "battle of ideologies" and reject the divisive forces.
Union Minister and party leader Manish Tewari said the fight for Congress in this election is all about "protecting the idea of India" and asked people of Varanasi to defend its plurality and rich cultural tradition.
"It is a battle of ideologies.In this election, the fight is to protect the core values and ideology which have strong roots in Banaras," Tewari said addressing a press conference. 
Modi was yesterday given a rousing welcome during a road show before he filed nomination for the May 12 election in which AAP leader Arvind Kejriwal is also a prominent contestant.
The Congress has fielded Ajay Rai, a Varanasi local, who is an MLA from Pindra assembly constituency. Samajwadi Party's Kailash Chaurasiya is also a sitting MLA from nearby Mirzapur.  Both Rai and Chaurasiya have already filed their nominations.