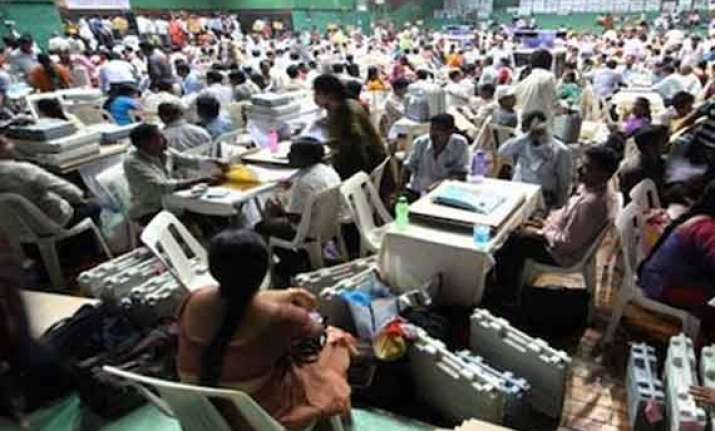 Hyderabad: The Congress party in Telangana and the Telugu Desam Party (TDP) in Seemandhra are ahead in the municipal elections as the counting of votes was underway Monday.
The Congress has bagged nine municipalities in Telangana while the Telangana Rashtra Samithi (TRS) has captured five. The Congress has also established lead in many other municipalities.
Out of three municipal corporations which went to polls in Telangana, the TRS has bagged Karimnagar while the Congress is ahead in Nizamabad and Ramagundem.
Overall, the Congress has so far won 394 seats and the TRS 245 seats in Telangana.
The TDP has bagged 129 and others 256 seats.