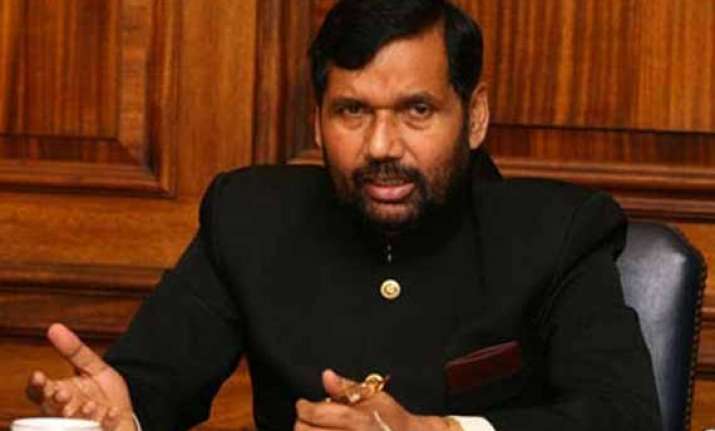 Patna: Congress and RJD today launchedattack on Ramvilas Paswan for "ditching" them and joining hands with BJP, forgetting his hard-hitting comments on Narendra Modi over 2002 riots.
Bihar Congress President Ashok Chaudhary said in a statement here that it reflected "opportunistic" thinking of the dalit leader who has "sacrificed principles for the sake of family interest."
"He has not only lost his credibility but proved that family interest is more supreme for him than principles and commitment towards welfare of dalit samaj," Chaudhary, who himself hails from weaker section, said.
He had resigned from BJP government of Atal Bihari Vajpayee in the name of Godhra riots in 2002 and had since regularly criticised Narendra Modi as communal. "But, today he has decided to forge alliance with the same BJP and Narendra Modi," he said.
RJD Secretary General Ramkripal Yadav said Paswan has to explain to the people how he has joined hands with BJP which along with Nitish Kumar excluded his (Paswan's) caste from the lits of mahadalit (poorer among poor in dalit community) in Bihar,".