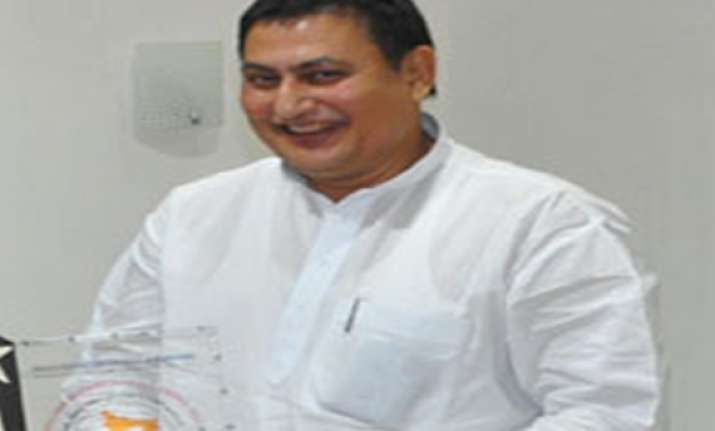 Bhopal, Jun 24:
Bihar Minister for Minority Welfare and Information Technology Shahid Ali Khan has said Congress has failed to work for the uplift of minority community in the country despite ruling for maximum time since independence.
The Janata Dal (United) Minister, who had come here to attend an all-India Waqf meet, told PTI that Congress professes to have a "secular character" but has done nothing except appeasing Muslim minority for its vote bank.
"During this long period, no developmental and educational work was done for Muslims and for this misdeed the Congress must be held guilty," Shahid said.
 He said the Congress had set up the Sachar Commission in 2005 to study the status of minorities and it had exposed the true face of the party.
The Minister said that in sharp contrast in states ruled by the NDA, the governments never appeased Muslims but sought their votes after ensuring their development.  Shahid said there are numerous instances of young Muslim youths being arrested on the charge of being ISI agents and languishing in jail for long terms.
"I think it is shocking that after keeping them(youths) for a long time in jails, the court frees them on the ground that there is no evidence against them," he said.
 The Minister said there was an urgent need for paying compensation to these youths whose prime years of life got wasted in jails for offences which they never committed.
The Minister said he had written a letter to the Prime Minister and the Home Minister urging them to provide time-bound justice to the Muslim youths who have been falsely charged.
Shahid said "compensation could be paid to the youths from salaries of those officers who had wrongly arrested them".
A real Muslim can never work against his motherland and if he does so, he must be punished for his deeds, he said.  "I am of the strong opinion that any Muslim who works against the nation simply ceases to be a true Muslim," the Minister said.
He said the Nitish Kumar government in Bihar has sanctioned Rs 50 crore for providing educational loans to minority students.
To a query, he said Nitish Kumar was their leader and whatever he said about the "secular credentials" of a prime ministerial candidate is "correct", Khan added.
He said they would follow the order of their leader Nitish Kumar to support Pranab Mukherjee as presidential candidate, but it would be a half-hearted support as the candidate was a Congressman, he said.
 The NDA in Bihar has shown to others the path of development for the work that it has done since coming to power in the state, Khan lauded.