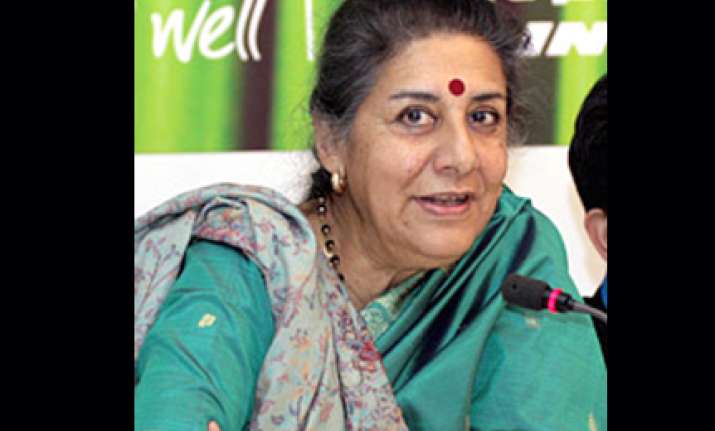 Attacking the BJP for suggesting Amitabh Bachchan's name as brand ambassador of Commonwealth Games, Congress on Monday  said the party has a habit of "fishing in troubled waters". 
A day after senior BJP leader and Indian Olympic Association's senior vice-president Vijay Kumar Malhotra suggested Bachchan's name as the main brand ambassador for the Commonwealth Games, Congress leader Ambika Soni, said, "BJP has a habit of fishing in troubled waters. Without any background they have to interfere in each and every matter. I don't want to comment on this statement any further. On a daily basis, BJP raises some issue and we cannot spend time on reacting to each and every statement of theirs." 
Malhotra, in a letter to IOA president and Organising Committee chairman Suresh Kalmadi, had said that given Bachchan's credentials and star status, the film icon is best fit for the post. 
Congress' stringent reaction to Malhotra's proposal can be seen directly in the light of the awkward situation the party found itself in, when Bachchan and Maharashtra Chief Minister Ashok Chavan were seen sharing a common platform during a function of the Bandra-Worli Sea Link in Mumbai last week. Chavan had later tried to clarify that he was not aware that Bachchan was invited for the inauguration. PTI