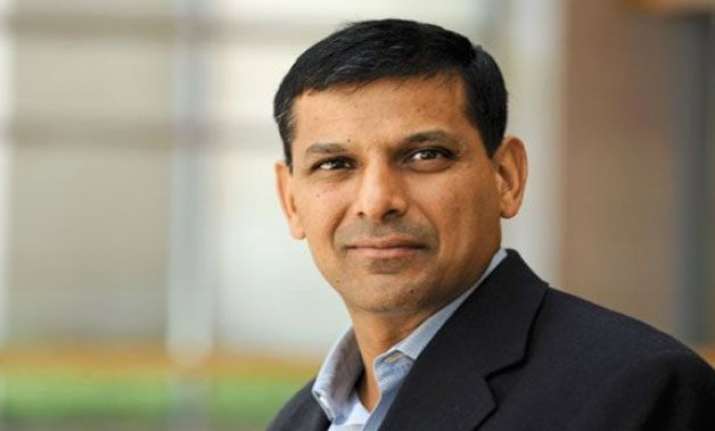 New Delhi:  Congress today disputed RBI Governor Raghuram Rajan's remark that the Narendra Modi dispensation has taken steps to create an environment for investment and is "sensitive" to concerns of investors.  
"Please talk to the Foreign Institutional Investors (FIIs) on retrospective tax as also a number of companies," former Union minister Jyotiraditya Scindia said, reacting to Rajan's address at the Economic Club in New York.  
Scindia, who is also a party spokesperson, said that the BJP while it was in the Opposition had made huge political capital of a "single case" then, but now when they are in power, "multiple cases are now happening".  
At the AICC briefing, he also attacked the way the government was "profiteering" from the slide in the global crude oil prices instead of using the opportunity to give a boost to the economy as also raising the social sector spending to help the poor.
Dubbing the Modi dispensation as "marketing, repackaging and a photo-op" government, he said that it has nothing to show by way of achievements in its one year in office. Taking a jibe at the Prime Minister, he said the government is following a MODI policy "Moneyed Only-Deprived Ignored".
Finding fault with the 'Make in India' programme, he said that it should have been the "outcome" and "not a slogan".  
Scindia alleged that the "suit boot ki sarkar" has been harsh on the poor and the weak as it has slashed "social sector spending" by a whooping Rs 1,75,122 crore in one year alone by drastically reducing funds to the social sector schemes, closing down Backward Regions Grant Fund and by not implementing the food security programme.  
"Shockingly, these cuts have been unabatedly applied to areas and sectors such as women and child development, agriculture, irrigation, panchayati raj, education, health and housing", he said.
In his address, Rajan had said that the expectations from the new government when it came to power last year were "probably unrealistic" but it has taken steps to create an environment for investment and is "sensitive" to concerns of investors.
Rajan had said that in the minds of the people, Prime Minister Narendra Modi's image was that of "Ronald Reagan on a white horse" coming to slay anti-market forces and such comparison was "probably not appropriate".