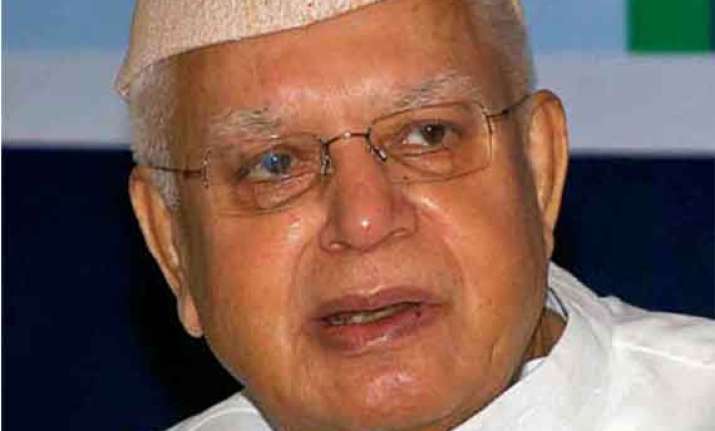 Lucknow: A police complaint was lodged against senior Congress leader Narayan Dutt Tiwari's security personnel by Ujjwala Sharma, the mother of his son Rohit Shekhar, for trying to create a wedge between them for property.
A few days back, Sharma was stopped by security personnel from accompanying the former Uttar Pradesh chief minister following which she lodged a police complaint against the officer on special duty (OSD) Bhawani Bhatt.
The 70-year-old retired lecturer of the Daulat Ram College in New Delhi told IANS that all she wanted was to look after Tiwari in old age.
This comes weeks after Tiwari admitted before a court that Rohit Shekhar was his biological son.