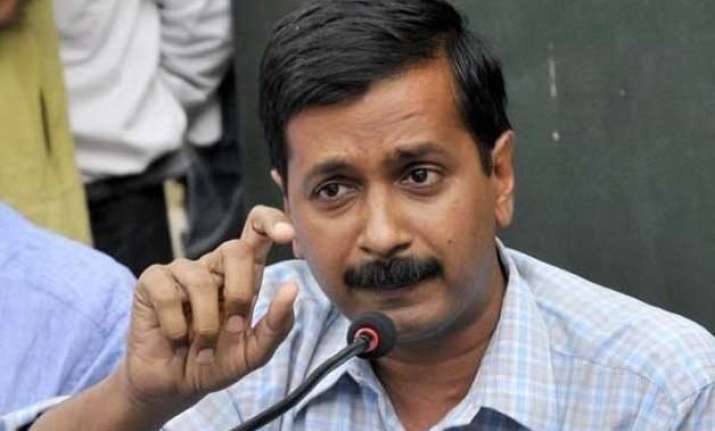 New Delhi: A complaint against Delhi Chief Minister Arvind Kejriwal's daughter has been filed by former chief secretary Omesh Saigal.
The complaint was filed in the response of Kejrwial's statement where he told a gathering of auto drivers that his daughter Harshita Kejriwal had offered a bribe to an officer at a Regional Transport Office (RTO) for processing her driving licence.
Retired IAS officer Saigal, who served as the chief secretary during 1998-2001,  mailed his complaint to the Delhi government's anti-corruption branch (ACB) asking it to check the 'veracity of the news reports' and 'take action as per the law.'
A similar complaint has been filed by the president of the Bhagat Singh Kranti Sena, Tajinder Singh Bagga with the Delhi Police Commissioner BS Bassi. Along with his complaint, Bagga also sent a copy of the CD which has footage of the CM making the statement.
Kejriwal tells Delhi govt officials not to implement LG's order
In the gathering while claiming that corruption has come down in Delhi since his Aam Aadmi Party formed government, Kejriwal said that his daughter had offered a bribe without revealing that she is the daughter of the CM, which the officer refused.
While addressing the auto drivers in Burari that corruption had come down by 70-80% because of his government.
Saigal has written that the offence falls under section 12 of the Prevention of Corruption Act, 1988 which states that whoever abets any offence under Sec 7 or 11 whether or not that offence is committed is consequence of that abetment, shall be punishable with imprisonment for a term which shall not be less than six months but which may extend to five years.
While talking to media, Saigal said, "I was not present at the gathering. If the news report is true and Kejriwal did make those claims then it is an offence. A crime has been committed and it is the duty of every citizen to inform the police when a crime comes to his notice."
Saigal said if the ACB officials do not take any action on his complaint he would approach the CBI. "I will file a complaint with the CBI if the Delhi ACB does not do act. They will have to check the authenticity of the report and file an FIR if this is true," he said.