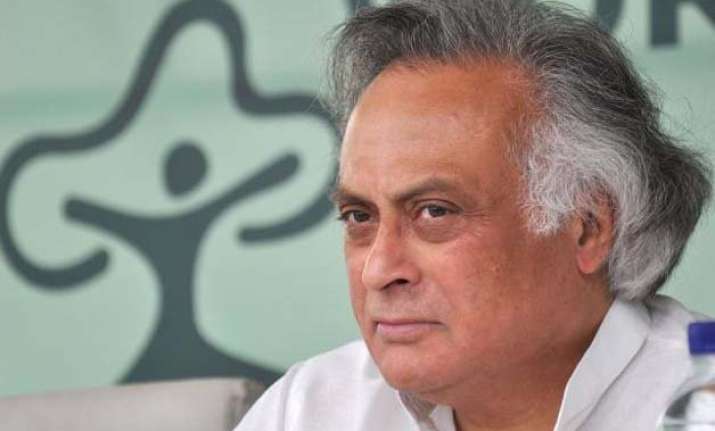 Greater Noida: Former Union minister Jairam Ramesh today attacked the Narendra Modi government over the land ordinance, saying the "Company Sarkar" has knocked out the basic principles of the original land acquisition law to bring 'acchhey din' for corporates.
Taking a dig at BJP, he said,"Adani has replaced Adwani and Bajpai was replaced by Ambani."
Jairam said that under the original law, farmer's consent was mandatory but without any debate the government passed the ordinance and "handed over the power to bureaucracy".  "UPA's Land Ordinance Act was all about farmers' consent and inclusion but new ordinance is again handing over the power to bureaucracy," the senior Congress leader said.  Jairam termed it as a "dark ordinance".
"This dark ordinance eliminates the basic principles of Land Acquisition Act 2013. UPA government had made a law after discussion with various farmer organisations.  "But without any discussion at any level, the Modi government changed the core of entire act," he said at a Kisan Maha Panchayat in Chauroli area of Gautam Budh Nagar district.  
The Congress leader alleged that 'acchay din' have come for corporates in the regime of "Company Sarkar" led by Narendra Modi and assured that he would raise the voice of rural India in the upcoming session of Parliament.  
Congress and various farmer organisations are going to protest against the ordinance on February 25 at Jantar Mantar.  Attacking the government, former minister Jitendra Singh said, "Acchhey Din slogan was a propaganda during the election period but Acchhey Din are their for few favourite industrialist only."