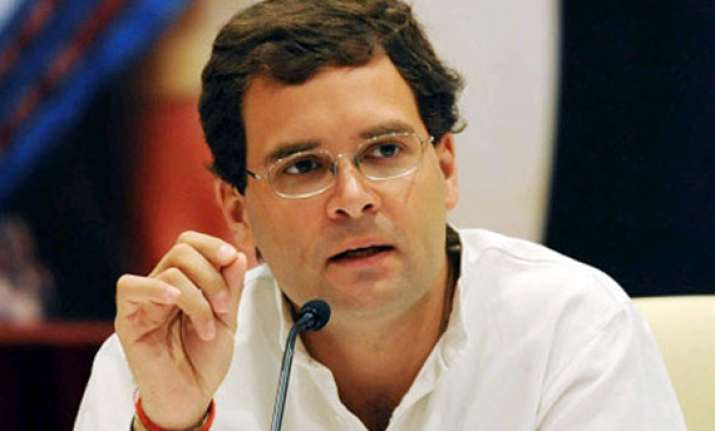 New Delhi: Congress Vice-President Rahul Gandhi ruins the fact that the common man in this country does not have the right to elect his leader because all decisions relating to selection of candidates are being taken by a group of 200-300 people belonging to different political parties.
Addressing a conference on 'discrimination against Dalits ', Rahul said that late Kanshiram had launched the movement for the empowerment of Dalits but after his demise, nothing has happened on this front.  
The conference was organized by National Commission for scheduled Castes. 
Rahul expressed concern over the fact that there are not even 5 Dalit leaders worth name in UP and that's why Mayawati has a stranglehold over Dalit votes in the state. He said that instead of political parties deciding who will be their leader, the common man should come forward to choose his own leader.  
Counting measures like Food Security Bill, Rozgar Yojana and RTI, Rahul said these are important bills aimed at Dalit empowerment.  He urged the Dalit community to repose its trust in Congress party and consider themselves as the back bone of the party.  
Rahul also stressed on the need to provide more opportunities to Dalits in the existing education system.