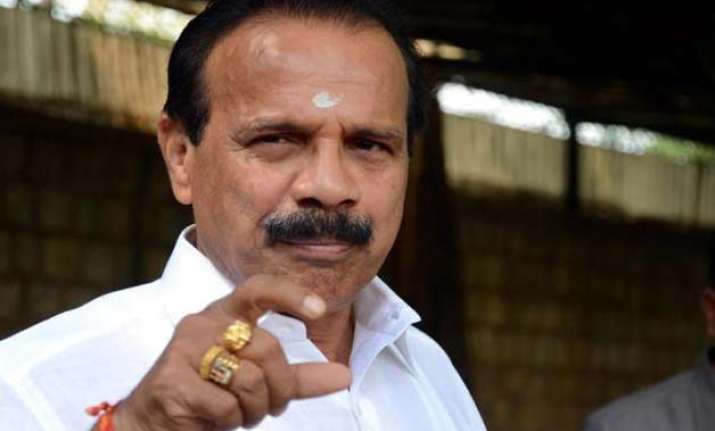 New Delhi: The two-decade old Collegium system for appointing judges to the Supreme Court and High Courts will continue until the National Judicial Appointments Commission (NJAC) is put in place, Law Minister DV Sadananda Gowda said on Friday.
In a written reply in the Rajya Sabha, Gowda said after the two bills relating to the creation of NJAC and giving it a constitutional status were signed into Acts by the President on December 31, the process of setting up the new body "has been initiated."
He said the Acts will come into force after they are notified by the Centre in the gazette. "Till such time the Acts are brought into force, the existing system of appointment of judges to the Supreme Court and the (24) High Courts is being continued," he said.
The question came against the backdrop of a media report which said appointments to the higher judiciary will be put on hold until the petitions pending in the Supreme Court challenging the validity of the NJAC Act, 2014 are decided.
Gowda has already denied the report.
Besides finding a suitable place for the new body to function, the government has to appoint staff and frame rules.
A committee comprising the Prime Minister, the CJI and leader of largest opposition party in Lok Sabha have to nominate two eminent persons to the Commission.
The NJAC will be headed by the CJI. Two senior judges of the apex court, the Law Minister and two eminent persons will be its members while Secretary (Justice) in the Law Ministry will be the convenor of the high-powered panel.
A bunch of petitions seeking to declare the Constitution 99th Amendment Act, 2014, providing Constitutional status to the NJAC, as "invalid, void and unconstitutional," are pending in the apex court.
The NJAC seeks to give the Executive a say in the appointment of judges to the Supreme Court and the High Courts.Both the Constitution Amendment Bill and the NJAC Bill were passed by Parliament in August 2014.