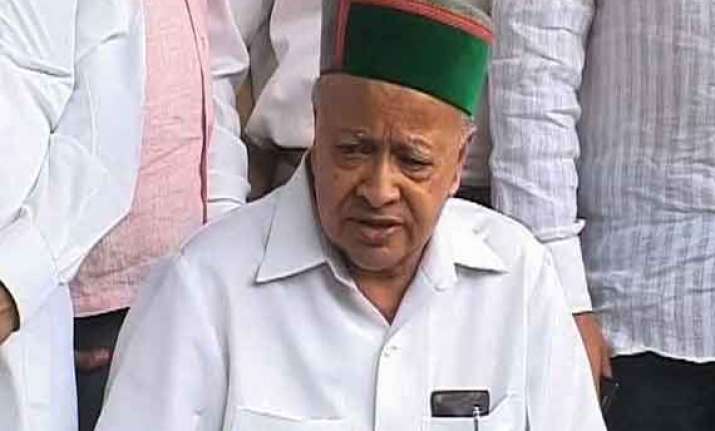 Dharamsala: Police force of a state builds the image of its government and so its personnel should have a friendly and helping attitude towards the people, Himachal Pradesh Chief Minister Virbhadra Singh said today.  
The Chief Minister was addressing police personnel on the occasion of the passing-out parade at Police Training Centre (PTC) at Daroh in Kangra, near here.  
"Police personnel make the image of the government. Your sincere efforts to solve the problem of the people will simultaneously improve the image of the police department as well," the Chief Minister said.
He said Himachal Pradesh, also known as 'Dev Bhoomi' (land of the god) had always been a source of attraction for the tourists from world-over because of its beauty and religious importance.
"I hope you all will have friendly and helping attitude towards them and will ensure a peaceful atmosphere in the state," he said.
He urged the cadets to maintain the dignity of the 'khaki' (police uniform) and said it was their duty to protect the weak and needy and to instill confidence in them so that they lead a life without fear.
He said the state government will work for modernising the police force.
A total of 665 trainees, including 159 women constables, passed out today.
Earlier, the Chief Minister inaugurated barracks for women and men police force constructed at the cost of Rs 1.65 crore and Rs 3.25 crore, respectively.