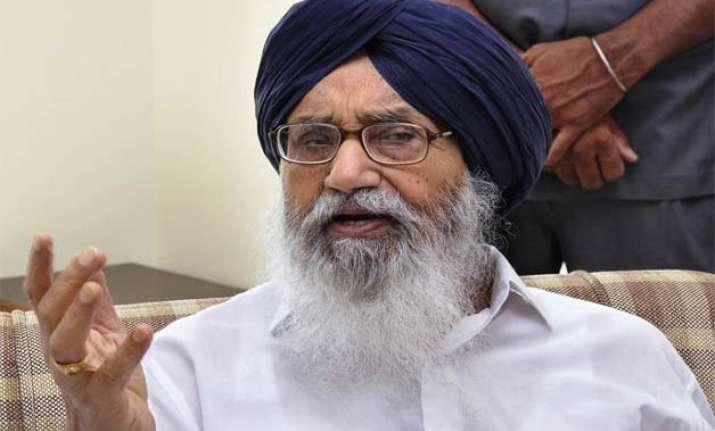 Patiala/Chandigarh:  Facing all-round attack, Punjab Chief Minister Parkash Singh Badal today termed as
"intolerable" and "painful" the molestation of a gil and pushing her to death from a moving bus belonging to a company owned by his family and promised that justice will be done.
"This (Moga bus incident) is intolerable. The death of a girl in such conditions is very painful to me," he told reporters in Patiala where he went to pay homage to the mother of former minister Ajaib Singh Mukhmailpur.
Expressing deep sorrow over the death of teenage girl four days back, he said one could not compensate the loss of death.
"I am going to Moga (to meet the family of girl)," Badal said.
However, later the visit was cancelled without any reason being given.
The state government has been facing the ire from several quarters including AAP and Congress over the incident,
particularly since no cabinet minister yet had gone to meet the family of victim at Moga.
"CM is personally overseeing the Moga crisis. He assures justice will be delivered in full to the family," Harcharan
Bains, Advisor (National Affairs & Media) to Punjab CM, said in Chandigarh today.
Police, however, insisted that no case could be registered against bus owners. "Law does not permit that we take action against a person who even does not have any knowledge of crime," Moga SSP J S Khehra said.
Yesterday, district administration had ruled out the possibility of registration of case against bus owners, saying  it was not legally possible.