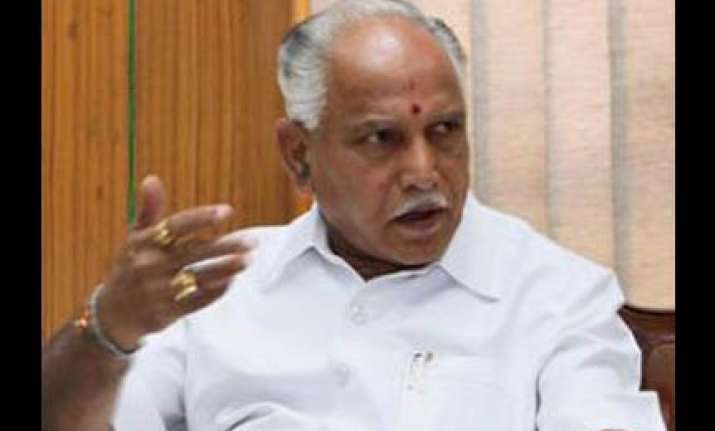 Bangalore: Karnataka Chief Minister B S Yeddyurappa on Monday  apologised for the alleged misconduct of Labour Minister B N Bachegowda. "I am pained. I tender my apology", Yeddyurappa told reporters in response to a question on a newspaper report.  
According to a report published by a leading Kannada daily, Bachegowda's gunman assaulted a real estate businessman for overtaking the minister's car near Nelamangala on the Bangalore outskirts last evening.  
Bachegowda was returning from Hassan, where he is district in-charge minister, after attending independence day celebrations.  
The businessman protested the assault and contended that if it's a crime to overtake minister's car, then they are free to lodge complaint with a police, a stand which irked Bachegowda, who took the family to a local police station and lodged the complaint. The minister also allegedly used foul language. Yeddyurappa said he would summon Bachegowda and seek explanation. PTI