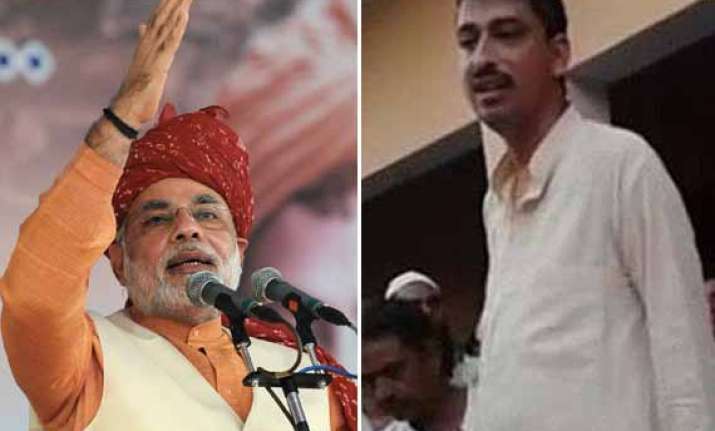 Saharanpur: Congress Lok Sabha candidate Imran Masood was today sent to 14 day judicial custody by a civil court of Deoband .
Masood was today arrested on charges of hate speech in which he threatened to "chop" Narendra Modi "into pieces", remarks that led to an FIR being filed against him by police besides sparking an outrage.
Masood was arrested in the wee hours, police said.
Congress had distanced itself from the remarks by Masood, who is contesting from Saharanpur, saying it abjures violence whether of language or otherwise while BJP had condemned it as inflammatory and dragged Congress President Sonia Gandhi into the controversy.
A video footage of the election rally in Saharanpur, showing Masood attacking the BJP Prime Ministerial candidate, had gone viral on the web.
"If Modi tries to make Uttar Pradesh into Gujarat, then we will chop him into tiny pieces...I am not scared of getting killed or attacking someone. I will fight against Modi. He thinks UP is Gujarat. Only 4 per cent Muslims are there in Gujarat while there are 42 per cent Muslims in UP," he had said.