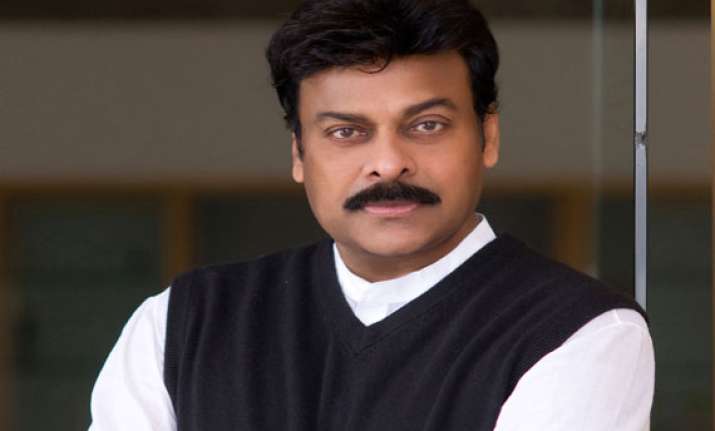 New Delhi: Angry over the way the Telangana Bill was passed in the Lok Sabha today, Union Tourism Minister Chiranjeevi threatened to stall the Rajya Sabha where the bill would be brought tomorrow.
"The show has not finished," the actor-turned-politician from Seemandhra told reporters here.
"Now I am saying. Tomorrow, we have chance again to stall the Rajya Sabha," Chiranjeevi, who is a member of the upper House, added.
Expressing his displeasure over the way in which the bill was passed, he charged the sentiments of Seemandhra people were not considered.
Seconding his views, Senior Seemandhra Central Minister M M Pallam Raju said he was saddened about the manner in which the bill has been cleared.
"As a member of the party and the government, I feel saddened the manner in which we have cleared the bill," he added.
"A responsible government and a responsible party would be sensitive to the genuine concerns of the people living in other two regions," he noted.
Asked whether he would tender his resignation to protest against it, Raju wondered what would be the impact of his resignation.
"We will continue to protest with our party and government," he replied.