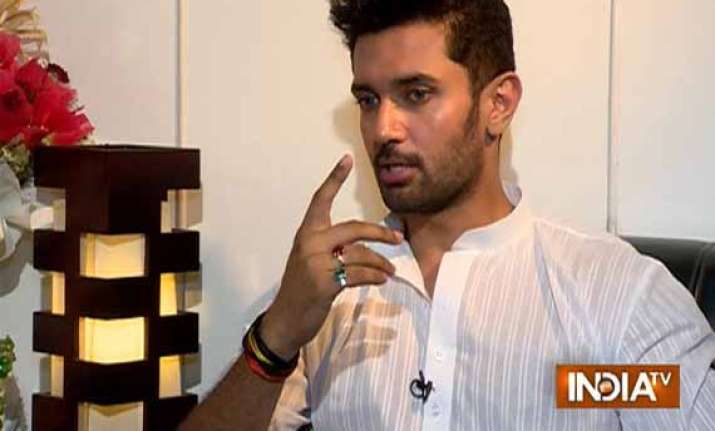 New Delhi: Chirag Paswan is one of the youngest members of the newly elected Lok Sabha. He tried his luck in Bollywood but quickly realized that he is actually made for the tough terrain of politics.
The son of Ram Vilas Paswan, veteran Bihar politician and national president of Lok Janashakti Party (LJP), Chirag is a big fan of Narendra Modi and was the guiding force behind the LJP-BJP alliance. He has been elected to the Lok Sabha for the first time from Jamui Lok Sabha constituency in Bihar, considered to be Maoist-infested region.
In an exclusive interview to indiatvnews.com, Chirag Paswan opened up on a range of issues and spoke at length on his admiration for Modi, his relationship with Gandhi family, dynastic politics in LJP, criminalisation of politics, ways and means of Naxalism and many other issues.
Interestingly, Chirag Paswan is of the opinion that Rahul Gandhi is definitely a reluctant politician as was evident from his approach in just concluded parliamentary elections and there is a projection of him being incompetent as well that he needs to change if he is not.
Here goes the full text of the interview: