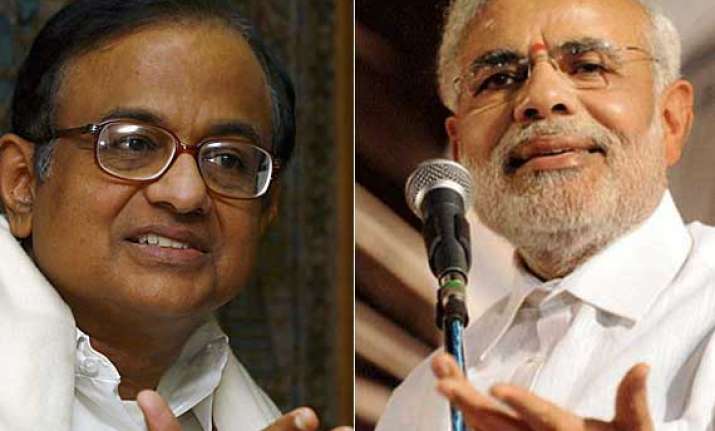 New Delhi: Finance Minister P Chidambaram today slammed Narendra Modi for his "outrageous" attack on the Election Commission, saying it showed BJP's desperation in the elections.
"I have a feeling that the BJP is getting a bit desperate. That is why it is making these outrageous attacks on the EC. The EC has allowed them to carry out their other events, then why should they take umbrage because just one event is denied", he told reporters at the AICC headquarters here.
Hitting out at Modi, the Congress leader said when the Prime Ministerial candidate of a political party makes "outrageous comments against the EC, it speaks more about him rather than the EC."
"I don't think it diminishes the authority of the EC, rather it reveals the character of the person making the allegations", he said, adding that the authority of the EC must be measured by the outcome of the polls, the turnout, violence or absence of it and not by the allegations leveled by somebody.