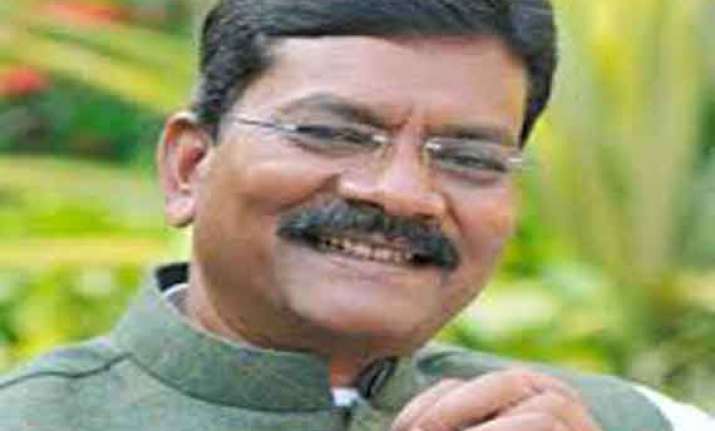 Raipur: Upset over the defeat of several of Congress's sitting MLAs in the Chhattisgarh Assembly elections, state Congress chief Charandas Mahant blamed it on "internal sabotage" this evening.
However, he added that Congress accepted the mandate and congratulated the party's winning candidates.
"We fought together....but 27 of our sitting MLAs in the plains lost....prominent leaders like Rampukar Singh, Bodhram Kanwar, Premsai Singh, Amitesh Shukla, the leader of opposition Ravindra Choubey, Shakrajeet Nayak (lost)," he said.
"This is democracy and we consider it our bad luck that our big leaders about whose victories we were sure had to face defeats. It also indicates some internal sabotage. However we will do analysis," he added.
He also claimed that BJP's prime ministerial candidate Narendra Modi made no impact in the state.
About the talk of sympathy wave in the aftermath of Darbha valley Naxal attack in which several Congress leaders were killed, Mahant said, "We never thought of encashing the sacrifice of our leaders....We gave tickets to their kin as a mark of respect."
Mahant also said that notwithstanding Assembly results, Congress would win the Lok Sabha polls next year.
Congress General Secretary and state-in-charge B K Hariprasad too claimed that result of Lok Sabha elections could not be forecast on the basis of outcome in the Assembly polls.
"These elections cannot called semifinals," he said.