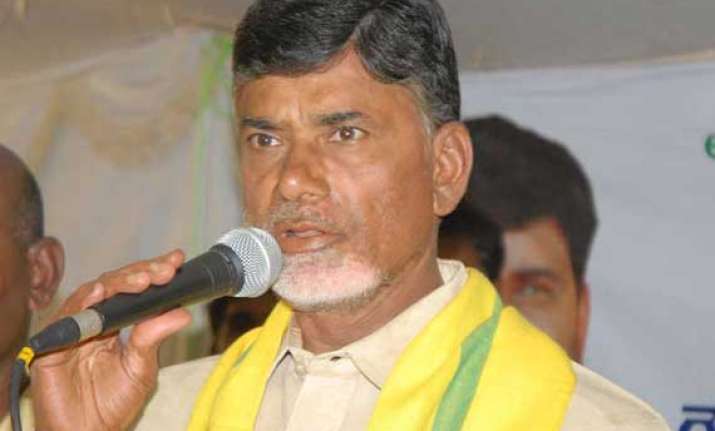 Hyderabad: Telugu Desam Party president N Chandrababu Naidu will take oath as Chief Minister of Andhra Pradesh on June 8.
"I will take oath on June 8 between Vijayawada and Guntur. We will organise three important conferences of the party in the three regions of the state soon," Naidu announced at the valedictory session of TDP's two-day annual conclave Mahanadu here this evening.
The "muhurtam" for the ceremony has been fixed for 11.45 am on June 8.
An open ground opposite Acharya Nagarjuna University is likely to be the venue of Naidu's swearing-in ceremony, party sources said.
The Telugu Desam Legislature Party meeting will be held in Tirupati, they said.