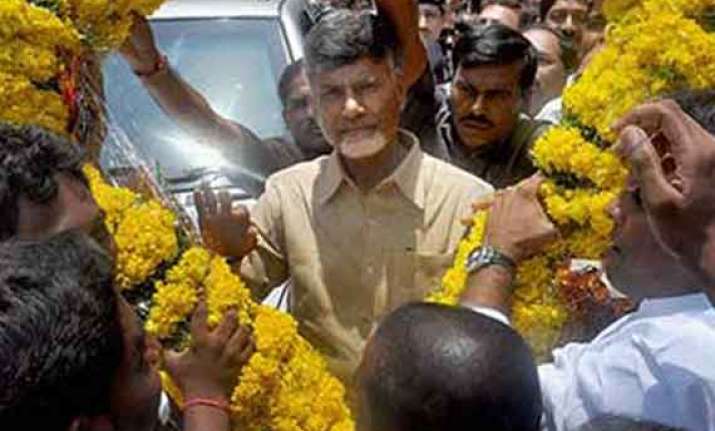 Guntur (Andhra Pradesh): Telugu Desam Party (TDP) chief N. Chandrababu Naidu will take oath as the chief minister of Andhra Pradesh along with 18 ministers Sunday evening near here.
Governor E.S.L. Narasimhan will administer oath of office and secrecy to Naidu and ministers at 7.27 p.m. at a public event at the Acharya Nagarjuna University near this town in south coastal Andhra.
K.E. Krishna Murthy and Chinnarajappa will be the deputy chief ministers, TDP sources said.
During the poll campaign, Naidu promised to have two deputy chief ministers from the backward class and Kapu communities.
The TDP has given two cabinet berths to its ally, the Bharatiya Janata Party (BJP).