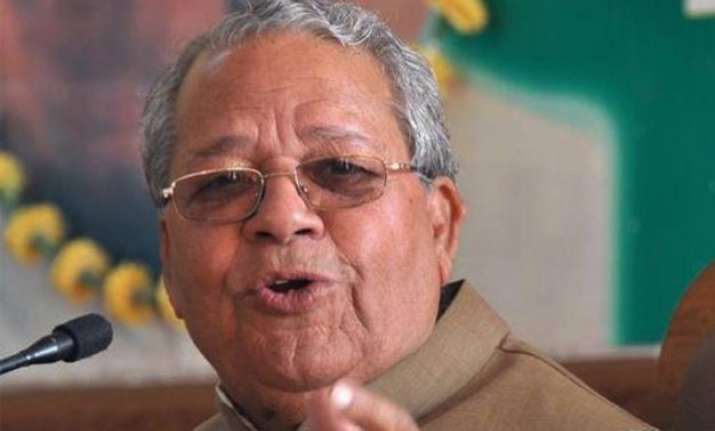 Ludhiana:  Union Minister Kalraj Mishra today said the Centre will not allow industry to die in Punjab and will take all necessary steps to ensure that it flourishes in the state.
Stressing that Punjab has the potential for industrial progress, he said that industry will not be allowed to die and the Centre will do whatever possible to save it.
He was in Punjab's industrial city today to inaugurate a technical institutional centre related to his ministry.
Even though industry was a state subject, the Union government will do whatever it could for its prosperity in the state through its various policies and schemes, the Union Minister for Micro, Small and Medium Enterprises said here.
Stressing that the Union government is determined to help small and micro industry, Mishra appealed to all micro units to register themselves and become a part of the organised sector so that they could get the incentives and benefits of various schemes launched by the Centre.
To questions on FIR being registered against IPS officer Amitabh Thakur last night accusing him of rape, hours after he lodged a complaint against SP chief Mulayam Singh Yadav for allegedly threatening him, the Union Minister said that Uttar Pradesh is "rampant with chaos and lawlessness".
Mishra however said that he was not convinced that a mature leader of stature like Mulayam Singh Yadav could threatened an officer, adding he would like to verify facts before making any comments on the issue.