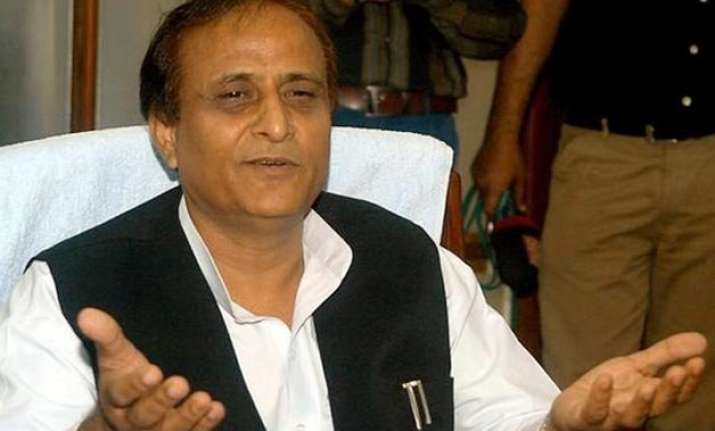 Lucknow: Uttar Pradesh Minister Mohd Azam Khan has alleged that the sanitation drive launched by the Central government was only for publicity."The amount being spent by the central government on sanitation campaign in media since last one year is historic. It is only found in publicity campaign," Azam said in a statement issued here.
He said that if the money spent by the information department was taken into account, it could have arranged toilets for 50 lakh to one crore families in the country.  Azam said that only publicity does not help in development of the country, but concrete steps were needed.  He demanded that instead of publicity, an immediate action plan be prepared to construct toilets for the poor and workers in rural areas.
The Minister said that it was necessary so that public money being spent on publicity could be utilised for better purposes.
The BJP hit back to Azam's charges by accusing the SP government of indulging in wastage of funds on publicity.  "The sanitation campaign has been launched with a noble reason to keep our country clean," BJP spokesman Vijay Bahadur Pathak said.
He said that politicising a noble cause reflected mean political mentality.
"Is appealing the people to clean their areas is politically motivated. Why doesn't Azam raise questions when his own government publicises its projects and schemes," Pathak said.
"After all, the money being used to publicise SP government schemes is from the public exchequer," he alleged.