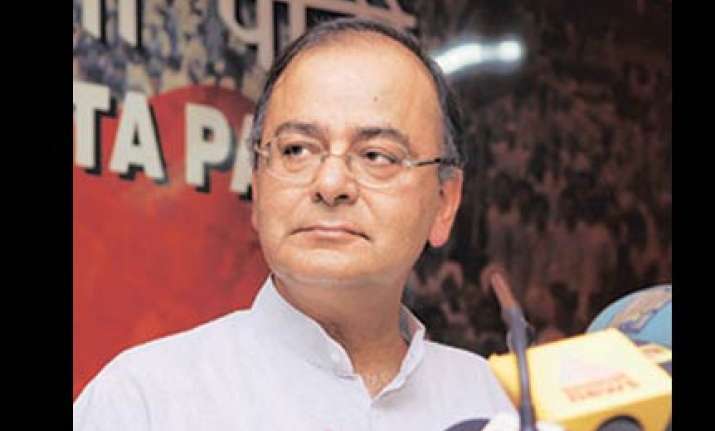 Patna, Oct 17 : Taking strong exception to Prime Minister Monmohan Singh's remarks that the Bihar government had failed to fully implement centrally-sponsored schemes but was taking credit for them, senior BJP leader Arun Jaitley today said the central funds are "not Congress' property".
"Yesterday, a remark was made that the central funds are not being utilised properly in Bihar. The fund the central government collects is taxpayers' money. That is not the property of the Congress party," Jaitley told reporters here.
He said that people of the country, including those from Bihar, also contribute to the central funds by giving taxes and it is the right of every state to get its share.
"Injustice is being done to Bihar. Prime Minister should have analysed Bihar as an economist and not as a politician," Jaitley said.
Jaitley's remarks came a day after the Prime Minister had said that "It is unfortunate to know that the state government is taking credit for the schemes of the Central government and their benefits are not reaching those intended."
In a veiled attack on Bihar Chief Minister Nitish Kumar, Singh said that there are people who project a secular image but hitch up with divisive forces.PTI