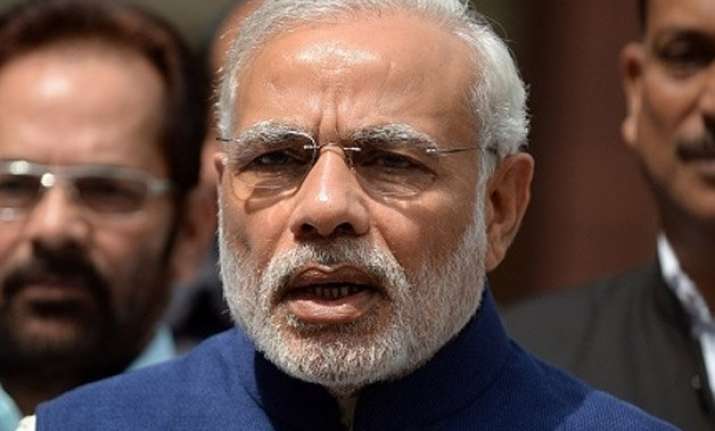 New Delhi: Prime Minister Narendra Modi today broke his silence over Dadri lynching incident and row over cancellation of Pakistani singer Ghulam Ali's concert in Mumbai.
In an interview with Anandabazar Patrika, Modi ruled out Centre's involvement in these two incidents saying 'what is the role of Centre?'
"The Dadri incident or opposition to Pakistani singer is undesirable and unfortunate. But what is the Central government's relation with these incidents," he said.
Accusing the opposition parties of using such incident as a 'tool' to gain political mileage, the Prime Minister said that solution to all problems lies in dialogue.
He further said that the Bharatiya Janata Paty (BJP) doesn't endorse such incidents and doesn't believe in divide and rule politics.
"BJP never supported such kind of incidents. The opposition is raising the bogey of communalism against BJP bringing those incidents, but are they themselves not doing politics of polarisation," he opined.
"Such debate has taken place in the past. BJP always opposed pseudo-secularism. Now again this debate is taking place in the face of unfortunate social malaise," he added.
Earlier, while addressing an election rally in Bihar, Modi had said the country has to stay united as only communal harmony and brotherhood will take the nation forward.
Modi's reaction came in the wake of opposition parties blaming the Centre for killing of a 50-year-old Muslim man in Dadri and later annulment of Ghulam Ali's show in Mumbai.