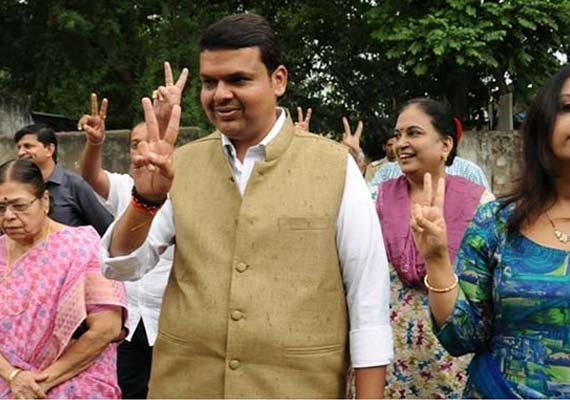 Nagpur: Nagpur today burst into celebrations soon after the news of Devendra Fadnavis's election to be the first BJP chief minister of Maharashtra reached here.
At a meeting in Mumbai, the 44-year-old legislator from Nagpur South West was elected BJP Legislature Party leader, paving the way for him to take over as Chief Minister.
As the news spread, enthusiastic BJP workers and supporters of the young leader burst crackers on streets and distributed sweets.
Fadnavis's wife Amruta, a banker by profession, left here this evening to join her husband in Mumbai, while his mother Sarita and in-laws will leave for the state capital tomorrow morning, family sources said.