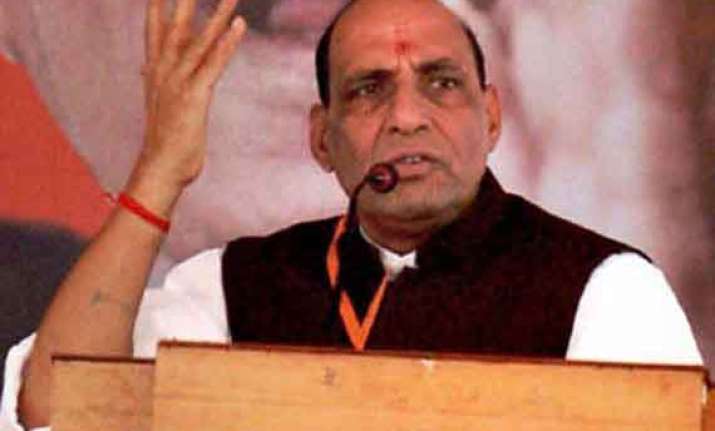 New Delhi: As the row within BJP over selection of seats for Narendra Modi and Rajnath Singh escalated, the party president today tried to steer clear of the issue, saying the Central Election Committee will take the final decision.
Senior leaders Murli Manohar Joshi and Lalji Tandon are reportedly unhappy over suggestions that they may have to make way for Modi and Singh in Varanasi and Lucknow respectively. Joshi had yesterday said that he will abide by the party's decision like a "disciplined" soldier.
"I will stress that a decision even about me will be taken by the CEC. No person can decide on the issue of the selection of candidates. I won't be able to say anything on this," Singh told reporters today.
Joshi, who had won from Varanasi in 2009, had said yesterday that CEC would take a decision which will not harm the prestige of the party or its prime ministerial candidate.
It was seen by many as his reluctance to vacate the seat where a strong section of party wants Modi to be fielded.