Follow us on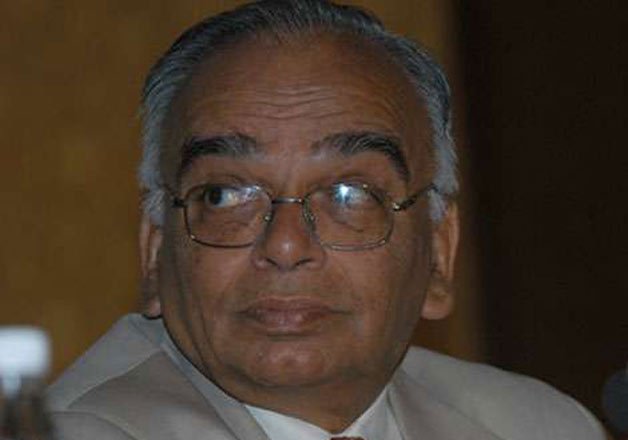 New Delhi: Former Telecom Regulatory Authority of India (TRAI) chairman Pradip Baijal has alleged in his book that the Central Bureau of Investigation (CBI) wanted him to implicate industrialist Ratan Tata and former Cabinet minister Arun Shourie in 2G case if he wanted to save himself.
Baijal has made the claim in his self-published book 'The Complete Story of Indian Reforms: 2G, Power and Private Enterprise - A Practitioner's Diary'.
The retired bureaucrat has been probed by CBI in several cases since 2010 including the 2G spectrum scam, disinvestment of Hindustan Zinc and Laxmi Vilas Hotel.
Baijal wrote in the chapter 'The 2G scam and a retired bureaucrat's ordeal', "They (CBI) would alternately threaten to harm me and my family and then dangle a carrot of sparing me if I implicated Ratan Tata and Arun Shourie."
He ripped into the CBI and claimed that it "harasses upright civil servants and political opponents of the government in power".
Manmohan Singh warned me of "harm" if I didn't cooperate in 2G case, claims Pradip Baijal
Making a special mention of UPA-2 regime, Baijal alleged that the government gave "unrestrained powers to the CBI to deal with their political opponents, hoping to cover up their own sins by forcing CBI directors to make choices in their favour. I too suffered in many cases."
Baijal wrote in the book that CBI officers threatened him if he did not cooperate in 2G case. He wrote, "In the 2G case, they (CBI) had told me that there was an open and shut case against me, and an FIR would be filed soon, and I would be arrested. Perhaps the CBI officers were trying to treat their bruised egos at the instance of their old masters. They had warned me in each case that I would be harmed if I did not cooperate."
Baijal also attacked A P Singh and Ranjit Sinha, two former directors of the agency.
"The CBI was set up with the intention of containing the increase in incidents of corruption and manipulation. However, over a period of time, a number of aberrations have crept into the functioning of the organization and the institution has deteriorated into an instrument of state power, particularly during the terms of the last two directors, A P Singh and Ranjit Sinha," he wrote.