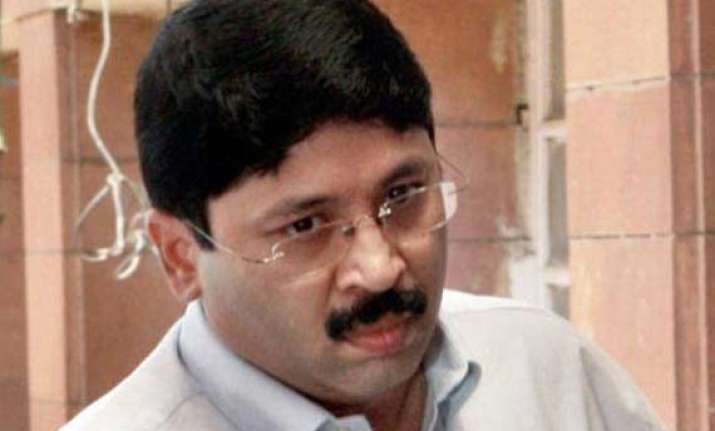 New Delhi: The Central Bureau of Investigation (CBI) on Friday filed a charge sheet in the Aircel-Maxis deal case in a special 2G court. The CBI named former Telecom Minister Dayanidhi Maran, Kalanidhi Maran and others as accused in the charge sheet.
Malaysian business tycoon T Ananda Krishnan was also named as accused in the CBI charge sheet. The accused have been charge-sheeted for offences of criminal conspiracy and under various provisions of Prevention of Corruption Act.
Besides four individuals, CBI also named four companies including Sun Direct TV Pvt Ltd as accused in the case.
The decks for filing of charge sheet were cleared after Attorney General Mukul Rohatgi opposed the stand taken by CBI Director Ranjit Sinha that further probe should be carried out in the matter.
In his opinion, Rohatgi had said that the available material with CBI is enough to prosecute Dayanidhi and his brother Kalanithi Maran in the Aircel Maxis case.
The sources said the matter was escalated to the office of the Attorney General as there was a difference of opinion between the views of investigation team and the CBI Director on charge sheeting Maran brothers in the case.
The probe team was of the view that enough evidence was available to indicate the role of Marans while Sinha differed with its stand.
The sources said the matter remained pending with the then Attorney General Goolam Vahanvati during the tenure of the previous UPA-II government.
CBI in 2011 had filed its FIR in the case alleging that the then Telecom Minister Dayanidhi Maran had used his influence to help Malayasian business tycoon T Ananda Krishnan acquire Aircel by allegedly coercing its owner Chinnakannan Sivasankaran.
It was alleged by former Aircel chief C Sivasankaran that the then Telecom Minister had favoured Malaysia-based Maxis group in the takeover of his company and in return investments were made by the company through Astro network in a company stated to be owned by the Maran family.