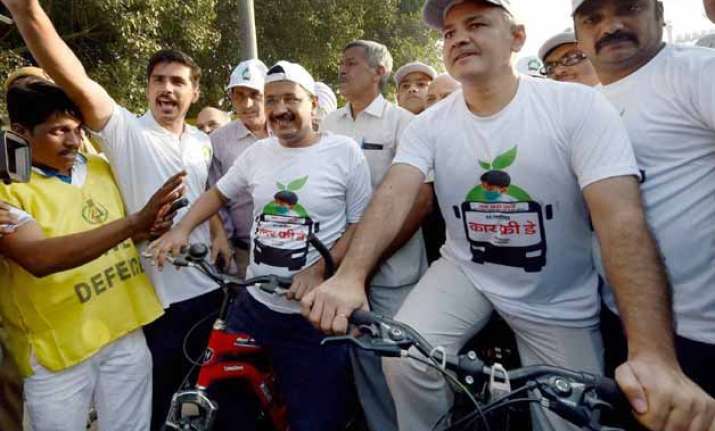 New Delhi: Traffic is the "main culprit" contributing to Delhi's pollution and "comfortable" public transport is key to reducing it, Chief Minister Arvind Kejriwal said even as he claimed that car-free day held today brought down pollution level by 60 percent.  
"Car free day impact - Almost 60% redn in pollution noted on that road. It means traffic is main culprit. We HAVE to reduce traffic," Kejriwal posted on the micro-blogging website, Twitter.
"Comfortable, reliable, accessible public transport system n better designed roads is the key. I'll personally work on this," he tweeted.
Hundreds of people were today led by Kejriwal in a cycle-rally here between Red Fort and Bhagwan Das Marg to mark Delhi's first car-free day, aimed at encouraging people to use public transport.
Deputy Chief Minister Manish Sisodia, other cabinet ministers, Chief Secretary and bureaucrats also participated in the rally.