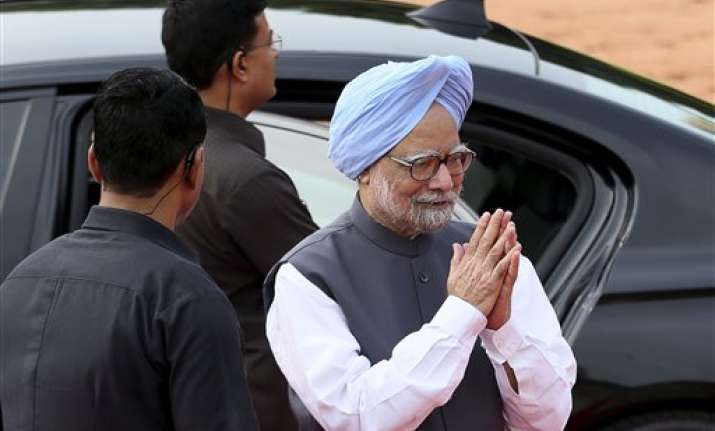 New Delhi: Against the backdrop of a Supreme Court ruling for immediate disqualification of convicted lawmakers, a proposal has been moved for the Cabinet under which such MPs and MLAs will be barred from voting in the House and drawing salary till the court decides their appeal.
But at the same time, the government seeks to negate the apex court verdict on immediate disqualification.
The Law Ministry's proposal to amend the Representation of People Act makes it clear that an MP or MLA cannot be disqualified after conviction if his or her appeal is pending before a court and sentence is stayed.
A proviso added to sub-section (4) of section 8 of the RP Act makes it clear that the convicted member shall continue to take part in proceedings of Parliament or Legislature of a state but he or she shall neither be entitled to vote nor draw salary and allowances till the appeal or revision is finally decided by the court.
The Law Ministry has proposed that the amendment to the RPA shall come into effect from July 10, 2013, the day the Supreme Court gave the landmark judgement. Sources said the proposal is expected to be considered by the Cabinet in its meeting on Thursday evening. An earlier plan to amend Constitution to negate the Supreme Court ruling has apparently been dropped.
In its July 10 verdict, the Supreme Court had struck down a provision in the electoral law that protects a convicted lawmaker from disqualification on the ground of pendency of appeal in higher courts.
The apex court also made it clear that MPs, MLAs and MLCs would stand disqualified on the date of conviction. The draft bill says, "... A disqualification under any of the said sub-sections shall not, in the case of a person who on the date of the conviction is a member of Parliament or the legislature of a state, take effect, if an appeal or application for revision is filed in respect of the conviction and sentence within a period of 90 days from the date of conviction and such conviction or sentence is stayed by the court."