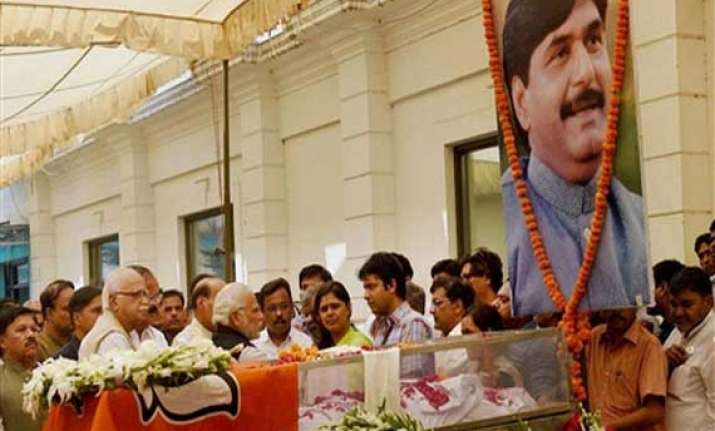 New Delhi: The union cabinet Tuesday passed a resolution condoling the death of Rural Development Minister Gopinath Munde in a car accident here.
Munde would be cremated in his village in Maharashtra Wednesday "with full state honours", said Parliamentary Affairs Minister M. Venkaiah Naidu.
Naidu said the cabinet observed two minutes' silence and passed a resolution condoling his death.
Munde, 64, an important figure in Maharashtra politics, was going to the Indira Gandhi International Airport when his car was hit by another car. An injured Munde was rushed to the AIIMS Trauma Centre nearby where he died following cardiac arrest.
The cabinet resolution placed on record its appreciation of Munde's services to the nation in various capacities both at the state and the national level.
The cabinet also expressed its deep sense of loss and grief at his tragic death.
"In his untimely demise, the nation has lost an experienced and visionary leader who was held in high esteem across the political spectrum. On behalf of the entire nation, the cabinet extends its heartfelt condolences to the bereaved family," the resolution said.