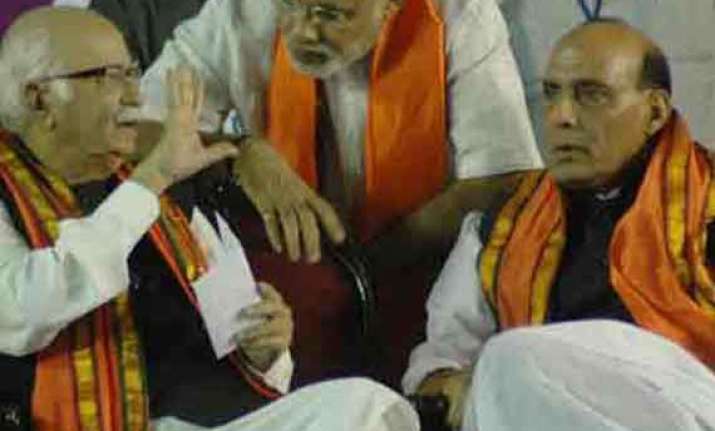 New Delhi: A day after several exit polls unanimously predicted a BJP-led government in India, with only the margins of victory differing, party leaders said Tuesday that they eagerly await the vote count Friday and were confident of an easy win.
Party leaders and those close to the leadership who spoke to IANS said that neither the Bharatiya Janata Party (BJP) nor its prime ministerial aspirant Narendra Modi were discussing government formation for now.
"Right now there is no talk on government formation. Our priority is on the 16th (Friday). We are focusing on the counting (of votes)," BJP leader Mukhtar Abbas Naqvi told IANS.
"Once the results come in, the party will decide what should be the next course of action towards government formation," he added.
On Monday evening, soon after the staggered Lok Sabha election finally ended, exit polls universally predicted that the BJP-led NDA would end a decade of Congress rule. The polls said the BJP and its allies would win 272 or more seats in the Lok Sabha so as to form a government.