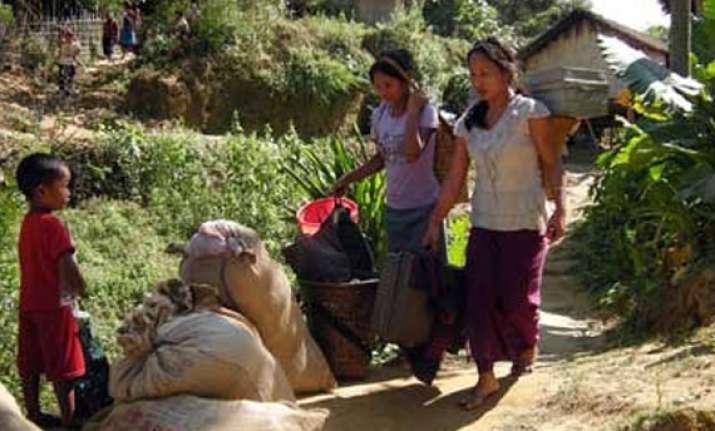 Aizawl: At least 11,301 Brus in the six relief camps in neighbouring North Tripura district would be eligible to exercise franchise in the Mizoram assembly polls, scheduled for December four, state Joint Chief Electoral Officer (CEO) H. Lalengmawia today said.
Lalengmawia told PTI that though the ElectionCommission was yet to issue specific instructions, it was most likely that election officials would go to the six relief camps in Tripura to conduct the polls in all the relief camps to ensure that all the eligible voters cast their votes.  
"It is most likely that ballot papers and boxes would be used in the relief camps as it would not be feasible to use Electronic Voting Machines (EVMs) due to the fact that voters in a single camp have votes in different assembly constituencies in Mizoram covering three districts," he said.