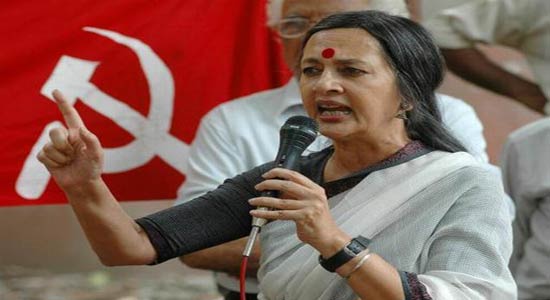 Delhi, Apr 14; CPI-M leader Brinda Karat on Thursday condemned the Bareilly athleter-throwing incident and asked the government why thousands of vacancies in the railway police force were not being filled up to strengthen security on trains.

Karat said security in moving trains is the responsibility of the Railway Police Force but nothing has been done to strengthen the security despite a number of such incidences in the past.

"When we asked in Parliament, we were told that there were something like 11,000 vacancies in the RPF, so obviously either they don't have enough people or that there is just callousness towards the security or passengers," she said. 

Taking a dig at Railway Minister Mamata Banerjee, who is often accused of not giving enough time to her ministry, Karat said, "It seems the Railway Minister is busy with other activities and is really not that much concerned".  Karat said she was "deeply saddened" for what happened to the young woman who, in an act of bravery, was trying to stop a robbery, a job which actually the railway police should have been doing.
"(I am) also angered by the fact that on our trains, in our cities we just do not have the kind of security environment that is essential.... such cases have happened earlier also and we had been assured in Parliament that security of trains has been absolutely strengthened but obviously now that is not the case," she said."... even in Kerala a young woman was pushed off a train and she died," Karat noted. PTI